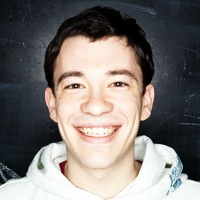 +1 626 354 3675
[email protected]
twitter.com/yurylifshits
facebook.com/lifshits
linkedin.com/in/lifshits
Entrepreneur
Statecraft — Analytics solutions for local governments.
Entangled Solutions — Innovation agency for education.
Blended Labs — R&D lab making experimental services for mobile, online and blended education.
Geek Picnic — One of the largest outdoors tech festivals in the world, 100,000+ annual attendance.
Zonaspace — Coworking space and educational center.
Computer scientist
Yury.name — Main research website with papers and talks.
The Like Log Study (2011) — A major research project developed at Yahoo! Labs.
Side projects